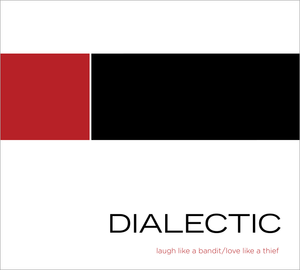 Dialectic's first full-length album, Laugh Like a Bandit / Love Like a Thief (2009), features fan favorites like 'Homecoming', 'Shadow of Manhattan', and 'You Should Know'.
It's excellent.
---
BUY AT BANDCAMP
Buy for as little as $7 on our Bandcamp page and get the highest-quality download.
---
Also available in these and other online stores
---
Or stream it...
You can also stream Acres and Continents—though we would really love it if you bought it!
---
Tracklist
Homecoming
Blame
Shadow of Manhattan
The Hunger
Wouldn't Change a Thing
The Map
You Should Know
Can't Put You Down

Turn Away
Lost to You
Heavy Honey