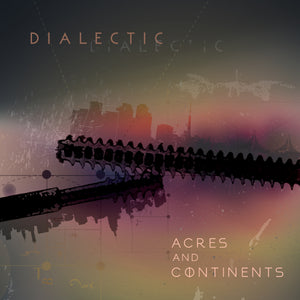 Dialectic's 2015 record, Acres and Continents, was the band's first release after lead vocalist and primary songwriter Ying-sun Ho was nearly killed in a catastrophic auto accident.
Yeah, it's pretty much as epic as it sounds.
---
BUY AT BANDCAMP
Name your own price on our Bandcamp page and get the highest-quality download.
---
Also available in these and other online stores
---
Or stream it...
You can also stream Acres and Continents—though we would really love it if you bought it!
---
Tracklist
Hey Hey, Everything
Meditation on San Francisco no. 17
À Montréal
This Place Is Black Market
Phantom Engineer
Weekend in the District
Highline
HIDE AND SEEK, or THE FAILURE OF HERCULES
Fair Play
Clytemnestra, Married to the War
The Upper East Side Is a Briar Patch
Fuck You Truck, I Win