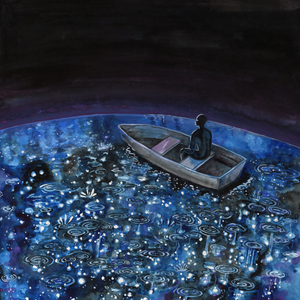 On its 2023 EP Too Dark to See the Sky, Dialectic explores life in the age of COVID-19, the creation and destruction of family, and the aging and death of loved ones. And, of course, the band touches on themes of love lost and emergent.

---
BUY AT BANDCAMP
Name your own price on our Bandcamp page and get the highest-quality download.
---
Also available in these and other online stores
---
Or stream it...
You can also stream Too Dark to See the Sky—though we would really love it if you bought it!
---
Tracklist
Natural-Born Swimmer
Your Name
Cross My Heart (All That Glitters)
Unseasonable Flames
Again and Again (The Ballad of Teo)
My Father's Lungs